Sale!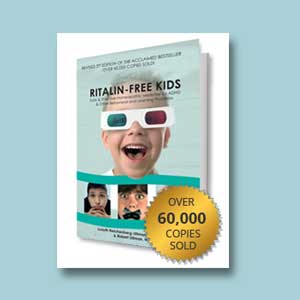 Ritalin-Free Kids
Introduction
Over 60,000 copies sold!
What if you heard about a way to treat ADHD without drugs, in fact not just ADHD, but all of your child's problems, including her headaches and asthma? A method that would value all that is special and creative about your child while simultaneously recognizing the specific ways in which they could change for the better?
Homeopathy is a safe, effective, natural alternative to drugs for children with ADHD and other behavioral and learning problems.
Product Details
Paperback: 260 pages
Publisher: Picnic Point Press; Revised Edition edition (July 25, 2013)
Language: English
ISBN-10: 096406541X
ISBN-13: 978-0964065413
Product Dimensions: 6.7 x 0.6 x 9.6 inches
Only logged in customers who have purchased this product may leave a review.