Sale!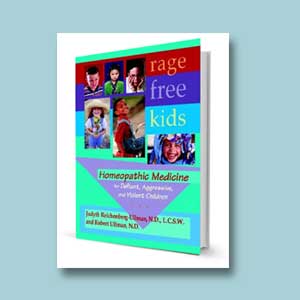 Rage-Free Kids
Introduction
Homeopathy is a safe, natural, and effective alternative to Ritalin, Depakote and Risperdal for behavior problems, oppositional defiant disorder, anger management, bipolar and mood disorders, ADHD, depression and anxiety.
Before you put your angry, defiant, aggressive, or violent child on drugs, please read Rage-Free Kids, and schedule a FREE consultation appointment. You will be amazed how a homeopathic remedy will help your child calm down, behave better, focus, do well in school, and be healthier and happier.
Product Details
Paperback: 356 pages
Publisher: Picnic Point Press; 1 edition (July 1, 2005)
Language: English
ISBN-10: 0964065444
ISBN-13: 978-0964065444
Product Dimensions: 5.5 x 0.8 x 8.5 inches
Only logged in customers who have purchased this product may leave a review.