Natural Travel Doctor App: Apple iOS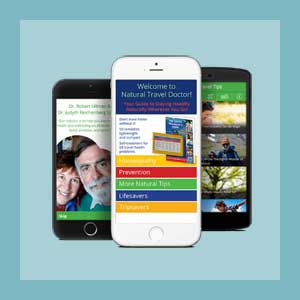 Natural Travel Doctor App: Apple iOS
Overview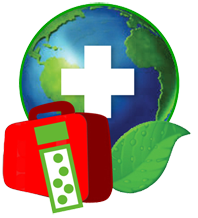 The Natural Travel Doctor App is a first-aid and self-diagnosis application for your phone, providing medical solutions to common problems when traveling.
Our unique, user-friendly app draws a wealth of information from The Savvy Traveler 's Guide to Homeopathy and Natural Medicine. Just enter your symptoms to easily find natural self-treatment for 68 common travel health problems. Imagine having the Savvy Travel Docs (with 30+ years of experience and travel to 40+ countries) right when you need us! Optional 50-remedy Homeopathic Self Care Medicine Kit insures that you have just what you need wherever you are.
natural travel doctor
Excerpted from our user-friendly book, The Savvy Traveler's Guide to Homeopathic and Natural Medicine. Our app guides you to:
Choose your individualized symptoms from a master list
Identify the corresponding travel health problem
Discover which homeopathic medicines and other natural self-treatments will help you to feel well again quickly so you can enjoy your travels
Only logged in customers who have purchased this product may leave a review.