eBOOK: Whole Woman Homeopathy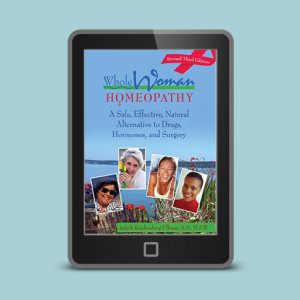 eBOOK: Whole Woman Homeopathy
Introduction
A comprehensive and indispensable book on homeopathic care for women, "Whole Woman Homeopathy" offers a wealth of practical information drawn from the author's thirty years of practice as a naturopathic and homeopathic physician. It includes both self-treatment with homeopathic and naturopathic medicines for acute conditions, as well as how and when to use the care of an experienced homeopath alone, or in conjunction with conventional medicine. This book describes the homeopathic process, what you can treat yourself and when you should see a homeopathic physician. The information in the book offer viable alternatives to drugs, hormones and surgery for the health problems that many women face in the different stages of their lives. The book is full of charts, icons, descriptions of homeopathic medicines and their uses, and case histories of women have been healed with homeopathy.
About Our eBooks
You can download your eBook in industry standard .MOBI or .ePUB file formats, as well as Apple's modified ePUB format. These formats are supported by most popular eBook devices and readers, including: Amazon Kindle, Barnes & Noble Nook, Kobo, Android devices, Apple iOS devices, Mac OS X, Windows, Sony, Windows Phone 7, and others. Please check your eBook reader specifications.
Only logged in customers who have purchased this product may leave a review.