eBOOK: The Patient's Guide to Homeopathic Medicine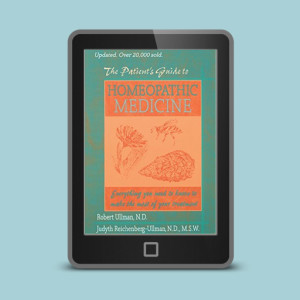 eBOOK: The Patient's Guide to Homeopathic Medicine
Introduction
This book explains the process of homeopathic treatment from the patient's point of view. It provides everything a patient needs to know to make the most of their homeopathic treatment. The book discusses what homeopathy is and how it works, the homeopathic interview, the medicines and the course of treatment, and provides definitive answers for the many questions that patients ask about homeopathy. Includes case examples of successful homeopathic treatment.
About Our eBooks
You can download our eBooks in industry standard .MOBI or .ePUB file formats, as well as Apple's modified ePUB format. These formats are supported by most popular eBook devices and readers: Amazon Kindle, Barnes & Noble Nook, Kobo, Android devices, Apple iOS devices, Mac OS X, Windows, Sony, Windows Phone 7, and others. Please check your eBook reader specifications.
Only logged in customers who have purchased this product may leave a review.