eBOOK: Homeopathic Self-Care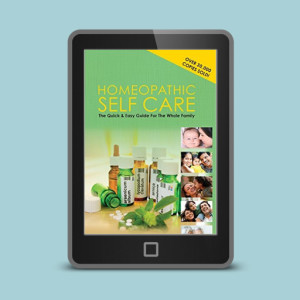 eBOOK: Homeopathic Self-Care
Introduction
This book, first published in 1997, and newly revised, has sold more than 30.000 copies in print. For the first time in Kindle, you will now be able to take it with you on your phone, laptop or tablet wherever you go. It will improve your health and save you money, by teaching you how to use homeopathic medicine simply and easily to treat your minor injuries and illnesses for yourself, your family and friends. With this book, and the Homeopathic Self-Care Remedy Kit, available online, you can help relieve 70 common health problems including colds and flus, sprains and strains, bruises, minor burns and sunburn, diarrhea, sinusitis, dental pain, styes, ear aches and many more.
About Our eBooks
You can download your eBook in industry standard .MOBI or .ePUB file formats, as well as Apple's modified ePUB format. These formats are supported by most popular eBook devices and readers, including: Amazon Kindle, Barnes & Noble Nook, Kobo, Android devices, Apple iOS devices, Mac OS X, Windows, Sony, Windows Phone 7, and others. Please check your eBook reader specifications.
Only logged in customers who have purchased this product may leave a review.