Short-Term Response
How quickly you will notice improvement, after beginning homeopathic care, depends on the specific health concern, and on whether you take a single-dose or repeated medicine. With acute problems, such as flu or a bladder infection, you should notice a significant improvement within several hours. With chronic problems, you should notice some change within a week or two after beginning treatment. You may experience a brief worsening of already existing symptoms, which is a good sign. This will be followed by an overall improvement, not only of your chief complaint, but of most or all of your symptoms. Or you may just start feeling better. We wait five to six weeks before your second appointment in order to give the healing response enough time to evaluate carefully.
Long-Term Response
With many conditions, we estimate at least a 70 percent improvement in symptoms in order for us to feel satisfied that your medicine is correct. Again, this depends on a variety of factors. After six months to a year, you should feel significantly, even remarkably, better regarding your specific problem, energy, mental clarity, and more. We recommend that you continue with treatment for at least a year to maximize your healing. Many of our patients have continued with us for ten, twenty years or longer. In our experience they are generally much healthier than the general population. At the beginning of treatment, your appointments will be every six weeks. As you feel better and better, they will be less often.
What About Conventional Medications?
Many of our adult and child patients are taking pharmaceuticals when we begin seeing them. You may find that, over time, homeopathy works so well for you that, in consultation with the prescribing physician, they can be discontinued, depending on the specifics of your case.
When to Communicate With Us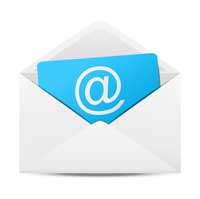 In urgent situations, we want you to contact us immediately. We can overnight medicines to you if needed, or can recommend urgent care locally. After taking your homeopathic medicine, unless something pressing arises, it is best to wait until your next appointment to allow the healing process to unfold. We have great confidence in homeopathy and know that deep, transformative healing can take time. You can reach us at:
Billing and Scheduling
To give us a report about your health status, contact us directly. We schedule electronically, so it is quickest to do the same regarding appointments. To inquire about billing, or if you want something mailed to you from our office, please contact:
Acute Illnesses
For colds, flu, and other acute problems, as well as for first aid, we highly recommend that you have on hand our book Homeopathic Self Care: The Quick and Easy Guide for the Whole Family and companion 50-medicine kit. We also recommend having at your fingertips Calendula cream (for cuts, scrapes and burns) and Immune-a Day or EHB and Olive Leaf Relief to take at the first sign of a cold or flu. In many cases, we can help you effectively and rapidly without the need for antibiotics or prescription drugs, if you contact us quickly.